Welcome to the Seaside Pavilion!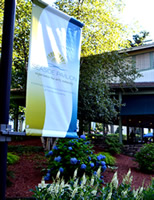 We are excited to introduce our 2015 season. Following is a list of some of the events we have planned. Events pages will be updated as soon as possible. Tickets for all events will go on sale April 1, except for Beach Party Boys which is on sale now, and Ken Davis which goes on sale, March 24.

Tuesday, June 9
USAF Heritage Brass in Concert!

Tuesday, June 23
Family Night with Rick Charette

Tuesday, June 30
Beach Party Boys!

Saturday, July 4
Celebrate! Seacoast Wind Ensemble

Tuesday, July 7
The World Famous Glenn Miller Orchestra

Tuesday, July 14
Let's Hang On, a Frankie Valli Tribute

Friday, July 17
Comedian, Ken Davis

Saturday, July 25 - Friday, July 31
The Salvation Army's Annual Camp Meetings
Guest Speakers and Bible study leaders, Colonels Richard and Janet Munn
Musical Guests - The Greater New York Musicians including Brass Band, Choir, Sacred Dance, and much more.

Monday, July 27
Greater New York Music Festival

Wednesday, July 29
Tom Walker's Gospel Train Big Band

Friday, July 31
Point of Grace

Tuesday, August 11
A Night of Broadway with Strafford Wind Symphony

Tuesday, August 18
IN THE BLOOD: The Life of Maine Lumbermen told through film and live music.


Season and Group Tickets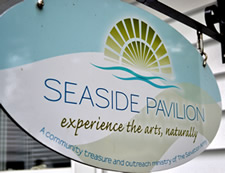 Season Tix are available for select concerts. For more information please call the Seaside Pavilion office during Box Office Hours.

For Box Office hours, click on About Us tab above, then Ticket Information tab on the left. Thank you!



Copyright © 2015 - Seaside Pavilion • Site by Verse Technologies - Portland, Maine