Welcome to the Seaside Pavilion!
We are looking forward to 2016! Here are a few things that are happening! Keep watch here for ticket sale dates!

Thursday, June 2, 2016, Grammy Nominated singer Jason Crabb
Sunday, June 5, 2016, Old Orchard Beach High School Graduation
Tuesday, June 21, 2016 Family Fun Night with Rick Charette
Monday, July 4, 2016 Maine's 195th Army Band
Tuesday, July 12, 2016 Hal MacIntyre Orchestra with Peggy Lee Tribute
Tuesday, July 19, 2016 Beatlemania Magic
Tuesday, July 23, 2016 Francesca Battistelli Part of our Newsound Concerts Presents Seaside Pavilion Unplugged Series
Saturday July 30- Friday, August 5 - Annual Salvation Army Camp Meetings
Tuesday August 16, 2016 Downeasters Chorus Acapella at it's finest!
Sunday, September 11, 2016 Grace at Ground Zero


Season and Group Tickets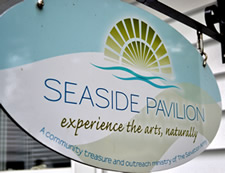 Season Tix are available for select concerts. For more information please call the Seaside Pavilion office during Box Office Hours.

For Box Office hours, click on About Us tab above, then Ticket Information tab on the left. Thank you!



Copyright © 2016 - Seaside Pavilion • Site by Verse Technologies - Portland, Maine